Students from Savannah State University are leading the charge to help victims of Hurricane Dorian.
After the storm devastated islands in the Bahamas on Sept. 1, students in the International Students Association (ISA) worked to help Bahamean students and others affected by the destruction.
"The 'Tigers Take Flight' initiative came from the aftermath of Hurricane Dorian," says ISA adviser and Study Abroad Coordinator Melanie Smith. "This storm was undeniably catastrophic, it even caused us to evacuate and have own tragedies to cope with on campus. We have a number of Bahamean students and faculty who were very moved and concerned about members of their family back home. This means a lot to our international community to do something to give back."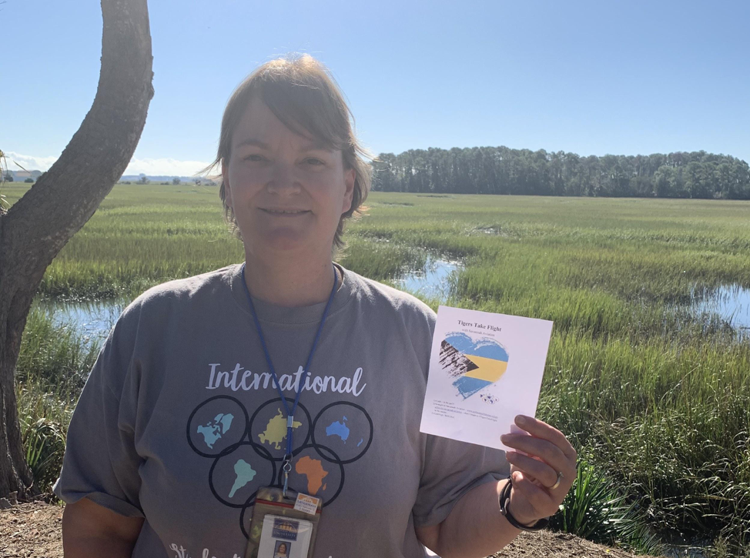 Tigers Take Flight initiative aims to raise at least $5,000 to go toward recovery efforts in the Bahamas.
"I contacted Savannah Aviation and asked them what kinds of items were still needed, to which they responded that other organizations had responded to their call to action….Further into the conversation, I found out that individuals within the organization who owned the planes were donating their money for the cost of fuel, take-off, landing, hanger rentals, permit fees everything that it takes to get from point A to B .They're donating their time, money, and resources to help someone else and I figured this could be a different way to show our support. A multitude of donations are being sent in,so lets help get the donations sent over.¨
Joline Keevy, assistant director of the International Education Center an co-adviser of ISA, said, "We're all global citizens. I believe we all should want to help others who are facing natural disasters or facing difficult challenges. I became involved when I heard hurricane Dorian was landing over their country. I knew our Bahamean students would be worried, and I wanted to make sure that their families would be safe as well."
On Sunday, Sept. 1, Hurricane Dorian made landfall at Elbow Cay on the Abaco islands in the Bahamas. Hurricane Dorian has been recorded as the strongest hurricane to ever hit the area. After making landfall, it caused further devastation by perching on the northwestern area of the Bahamas for at least 20 hours.
Weeks later, 600 people remain missing while the death toll has reached up to 56 people. Abaco Island and Grand Bahamas alone will take a great deal of time to recover and rebuild. Many nations have sent their resources to aid the Bahamas in these difficult times.
Many of the Bahamean students were grateful to hear of the university's work to help victims of the storm, but few wished to speak about it because they are grieving family lost.
"It took a big toll on me, especially having to stay on track with my studies and football," said 22-year-old Czar Beneby. "It's my senior year and I have a lot on my plate currently. It's difficult to stay focused when you have 14-year-old niece who went missing during the storm."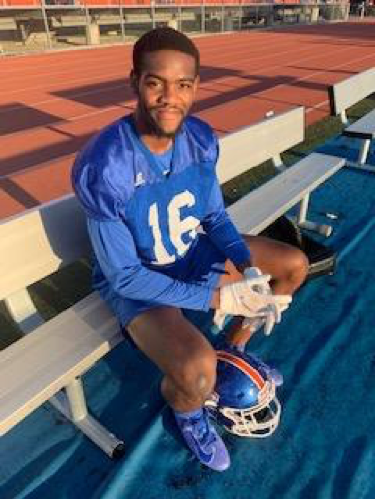 Beneby has family scattered throughout the Bahamas. The majority live in Nassau and Freeport.
"I consider my family blessed because they're alive and together. Not many can say that sadly," Beneby said. "I still have high hopes. My family is recovering very well, they are in the process of building a house, and my niece and nephew are currently in the Florida area."
Nicole Harrison is a senior chemistry major from Nassau.
"The storm was at a standstill for so long, that was the hardest thing to witness. I have family across the islands and not being able to get in contact with some of them was very scary," she said. "I've lost two family members, and I still have family members who are without homes."
Harrison said the water supply is polluted and the oil spillage has taken away the supply of seafood.
"We appreciate the support that has constantly been flowing in," she said. "It's a lot to deal with but it helps lighten the load of it all just a little bit when you have people in your corner ready to help."
Assistant Professor Emmanuel Nojang, who is the program coordinator of the Department of Homeland Security and Emergency Management, said the devastation of Hurricane Dorian was exasperated by damage from previous storms.
"The Bahamas hadn't quite finished recovering from the last hurricane that struck them," he said. "This incident was very sad to hear about from faculty members and students that had been affected. No one expected a category 5 hurricane to linger in one place for so long."
"In terms of emergency management, it is our job to provide help and aid to countries who are in need. When we became aware, our homeland security agencies like FEMA were sent as first responders.¨
Keevy said conversations with students have really punctuated the amount of devastations left in the storm's wake.
"I had conversations with them and learned that some of our students' families were significantly impacted by this devastation," she said. "Their families are many miles away from them, and that may leave them feeling vulnerable. This is where we step in to help. With us getting involved, it shows that we care. I think this is a really important message especially now when we're being viewed as a country full of hate in the media."
"I´m very proud to see Savannah State stepping up to the plate and help their fellow Tigers in their time of need," Keevy said.
If you would like to contribute, Tigers Take Flight are still accepting donations in Gardner Hall or send it by Cashapp to $SSUISA.