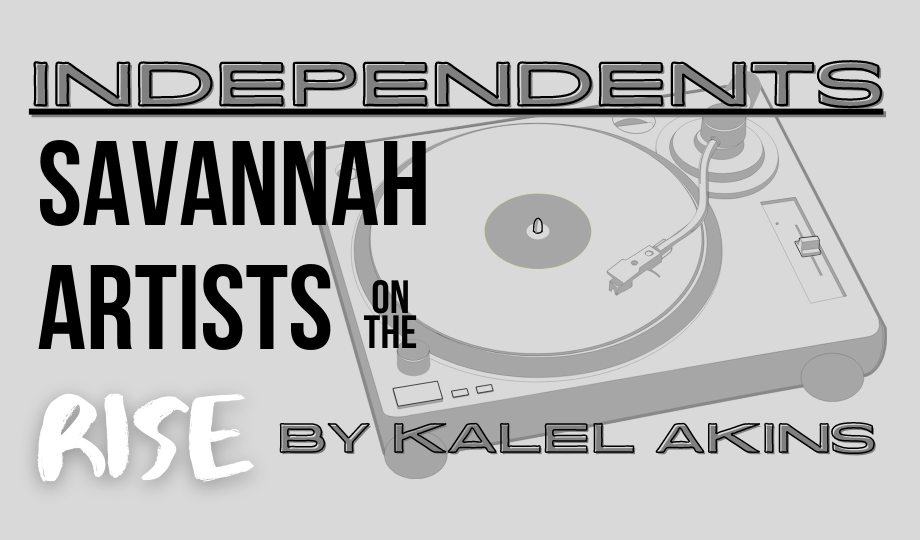 Savannah State's campus is full of innovative and ambitious students with more to offer than just academic achievements. As technology continues to move the world forward many people are learning to become entrepreneurs and start their own businesses. In the past, one deciding to start a business on their own was considered radical and unorthodox. Although it is still risky to attempt to become an entrepreneur, the idea of starting your own business seems more realistic in the present time especially with new technologies such as social media. The invention of social media has taken the world by storm, and it allows one to promote themselves to millions of people all around the world.
Being an independent artist comes with many challenges, especially when you're first getting started and trying to build a buzz around your name. As an independent artist myself, I know firsthand how difficult it can be to try and fulfill your passion while also making sure the rest of your life is in order and you really begin to learn the meaning of the word sacrifice. Although the journey is long and hard, I still wake up every day and try to do some kind of activity that is going to help me achieve my goals as an artist.
On Savannah State's campus, there are many students who do school full time but also operate their own businesses or manage their own careers. From fashion designers to musical artists, to personal trainers Savannah state is packed with ambitious young adults with an entrepreneurial spirit. I had a chance to speak with a Savannah State student who is also an independent artist to find out what got him into music, his future plans in the business, some of his favorite artists and how music has helped him in his life so far.
Kalel Akins: What's your name and where are you from?
Intrinsyk: I go by Intrinsyk but to the professors on campus, it's Chase Brazier and I'm representing the 478, Macon, GA.
KA: When did you start making music?
I: I started making music when I was about 12 years old. That's when I wrote my first song, I didn't actually record myself in a studio until my senior year in high school. I eventually started to record myself with my own equipment because I didn't want to keep paying people to record me. I guess if I had to put a number on it, like when I started taking it seriously probably a good 7 years.
KA: What inspires you to make music?
I: I never thought as a kid that I would be taking music this seriously because as a kid you always have so many other aspirations. But when I was younger, there was a Chris Brown verse that I thought was really good. I was just walking around the house singing and my mom thought I made it and she said it was good. Unfortunately, she heard the same verse on the radio and found out I stole it. Even though it wasn't my lyric, the fact that my mom was proud and happy that I could do that made me want to actually try it and I ended up actually being pretty good at it. So I guess being able to make a song that somebody would like or being able to say a relatable line is what inspires me to keep going.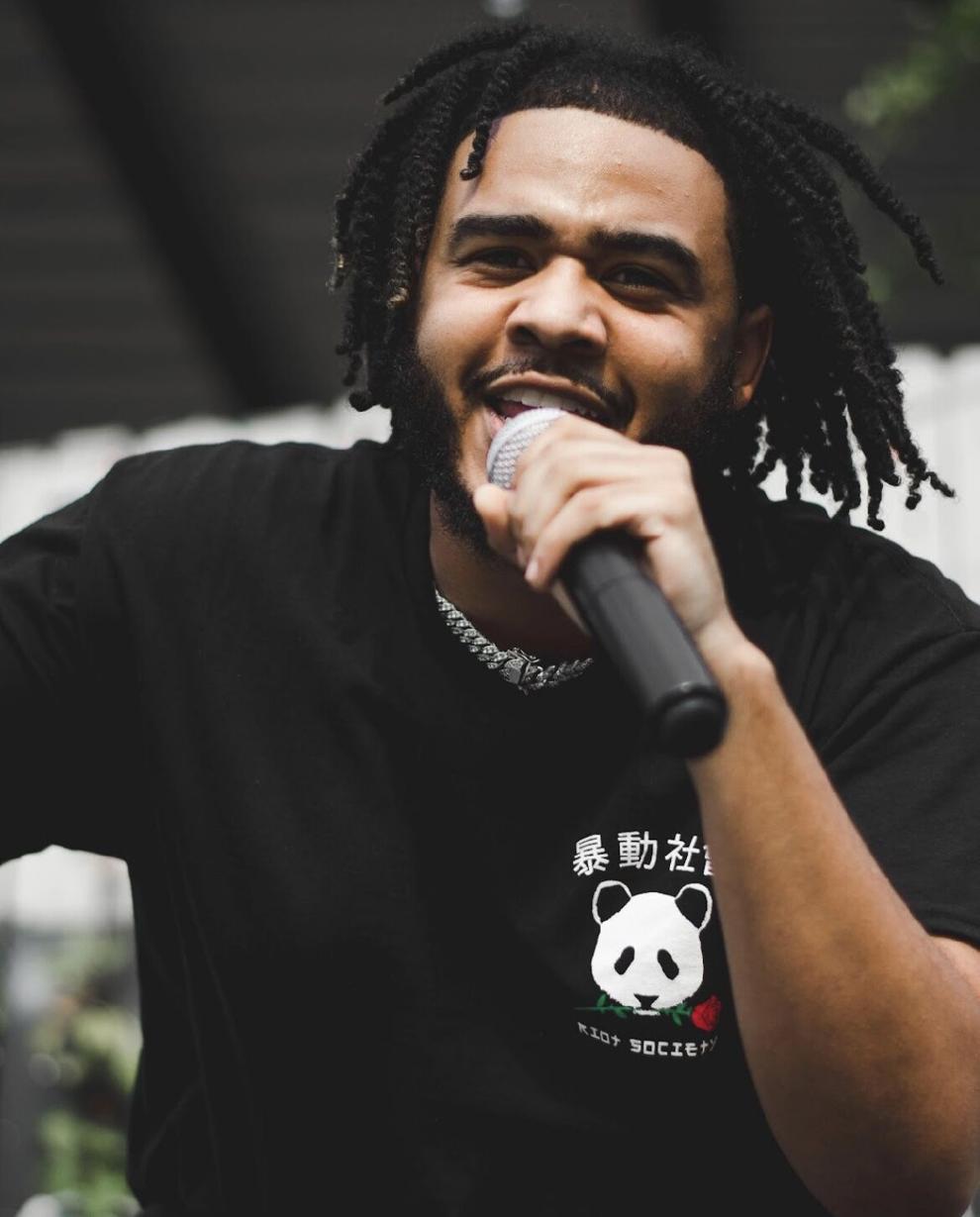 KA: What is your creative process?
I: My creative process doesn't really have a bullet point or step-by-step thing it kind of depends on what I'm feeling at the moment but it usually starts with me finding a beat. It can be hard doing it this way because sometimes I don't hear anything I like or that moves me and it becomes hard to write sometimes, but usually, I find a beat and I'll start mumbling to it trying to form words and find a flow and try to put the vibe I'm feeling on the song. I usually go for euphoric or ambient-type sounds.
Lyrics usually come to me quickly but it can take me days to finish because sometimes I won't finish a song I start and I'll come back to it later. This isn't always good though because sometimes I can not finish a song and come back to it and then it sounds different to me or I can't mimic the same pitch because I might be in a different mood. It's possible for me to put myself in the mood when I'm recording but usually, I would have to listen to something similar to what I want to create to put myself in the mood if I'm not already feeling it.
KA: Who are some of your favorite artists?
I: There isn't a specific order for any of my favorite artists except for Lil Wayne. He's at the top for me, he's my favorite personally, he's the goat. I also listen to Montanna 300 because of his lyrical ability. He always has clever metaphors. I always say that Montanna showed me what to say and Wayne showed me how I should say it. Another artist I enjoy is Nocap and he kind of showed me how to create melodies and cadences when writing lyrics, his melodies are going crazy in the game right now. Another fave is Kevin Gates and I like him because he's different and he doesn't care what people think, which is what I like about him because you have to have thick skin as an artist. I'm going to give my last spot to Lil Durk because he's able to create melodies and he can be lyrical when it's called for.
KA: Do you feel you have a responsibility to speak on problems that affect the Black community?
I: It's rare that we see new problems pop up in the Black community and honestly, the things that are happening is not anything new to us. I don't feel like I have more responsibility than the next person does because there's only so much I can do. I do what I can though. I see what's going on because it's usually televised. I don't like what's going on, but I just keep God in my heart and move accordingly.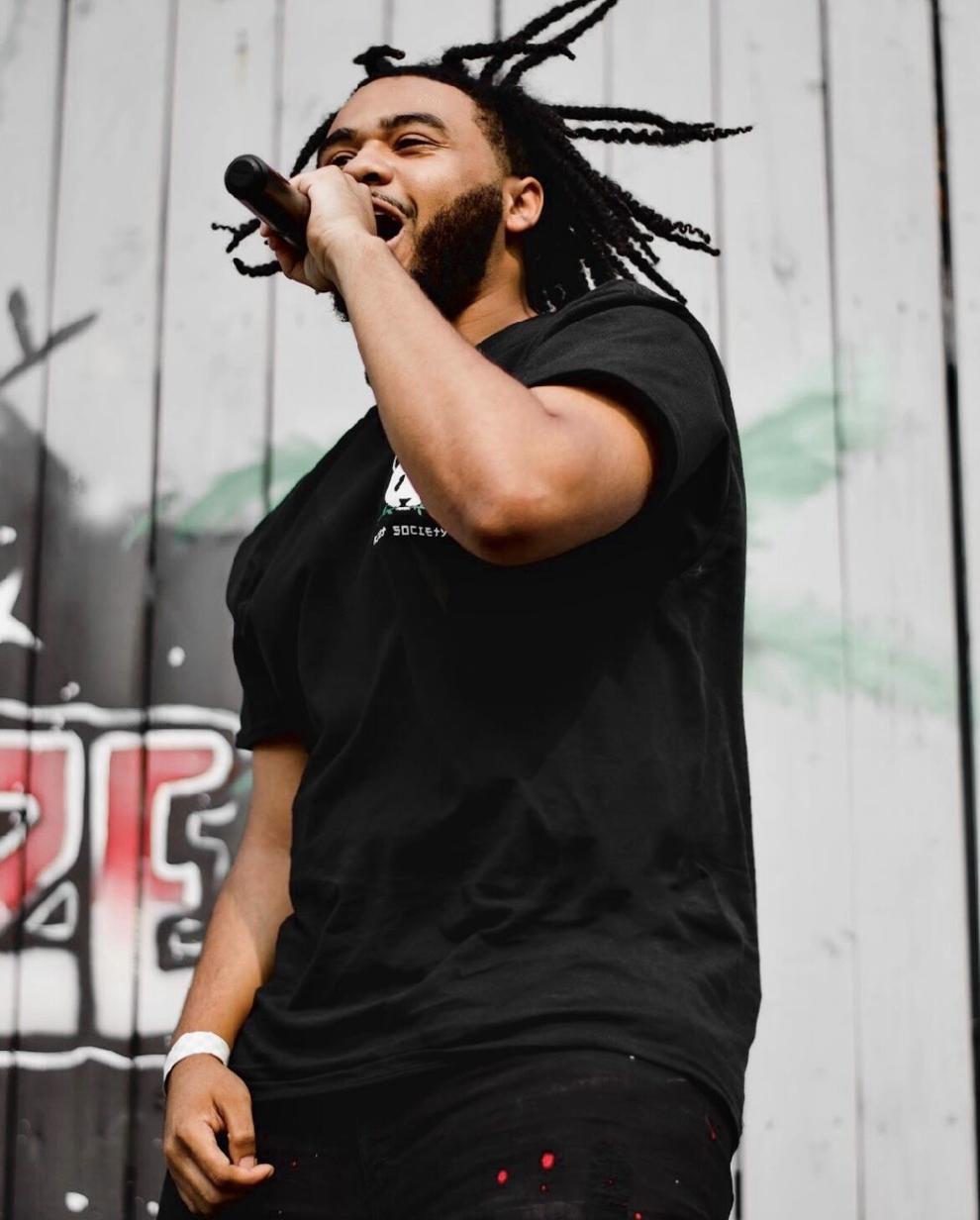 KA: What's the hardest part of being an independent artist?
I: I think the hardest part of being independent is staying focused when you decide to make music. You'll probably face hardships and struggle the whole time but you still have to keep going and not lose focus and just keep going and try to build support. It can be hard to stay focused especially when things don't happen as quickly as you might have expected them to. You just have to stay focused and believe that your time is coming. People could help the independent artist by just showing support and believing in their vision especially if it's somebody you know.
It's hard to gain support in the music game especially now that it's so easy for somebody to do music, you could really make a song on your phone now. I think deciding your reason for making music is important too because some people are only doing it to try and make money and not because they actually like doing it. I say don't worry about where it may take you just believe because everybody has their time. Staying focused and building support are probably the hardest parts of being independent.
KA: Where can people play your music?
I: I'm available everywhere: Apple Music, Spotify, Soundcloud, Tidal, YouTube, etc. Just search for "Intrinsyk" and you'll be able to find all of my music. If you take a listen like what you hear, don't be afraid to let me know when you see me on campus.