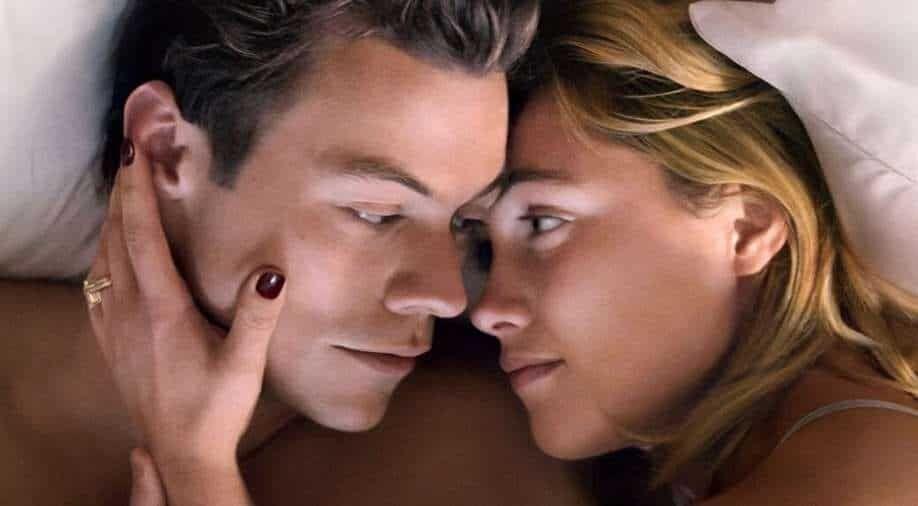 In Olivia Wilde's 2022 film "Don't Worry Darling", the Victory Project is what every couple in the 1950s could ask for. Alice (Florence Pugh) and Jack (Harry Styles) are living that dream. They are living the perfect life: surrounded by palm trees, pristine pools, shopping centers and their own private trolley. In this idyllic lifestyle, the husbands leave for work every morning in their shiny classic cars to go work for Frank (Chris Pine), a cult like leader who is the founder of this community and project. Meanwhile, their well-dressed wives spend their days at home cooking, cleaning, shopping as much as they want and attending ballet lessons hosted by Frank's wife (Gemma Chan).
The women wouldn't dare question what their husbands do for work, but know that they work on some progressive materials. Instead, they give their full support and take care of their husbands because they enjoy this privileged life and believe in the vision. Each resident is forbidden to go into the middle of the desert where the HQ lies, and they all follow that rule to the T. Well, all did except for one of the wives, Margaret (Kiki Layne). She ventures out into the middle, sees something she wasn't meant to see and then begins to start acting out of character, which leads to an accident.
Afterwards, Alice herself starts to have vivid hallucinations with very disturbing visuals that interconnect with the meaning behind what is really going on. She starts to question everything: the world she's in, people she knows, Frank and most importantly, her husband, the one she loves.
The limited interactions between both Pugh and Pines pushes the story more giving it a very unsettling feeling. Pines deliverers a very cold bone chilling performance that reflects Pugh who carries the movie in her performances that drive a sense of dread in the audience. During the film, she also shows her path of being loving wife to becoming a woman who wants to get back to the life that she once had for herself.
Overall, "Don't Worry Darling" is visually pleasing and enjoyable for the viewer, but it will leave you with more questions than answers as to how this world works. Although the film had its up and downs, it is still a story that is worth its own unique understanding.