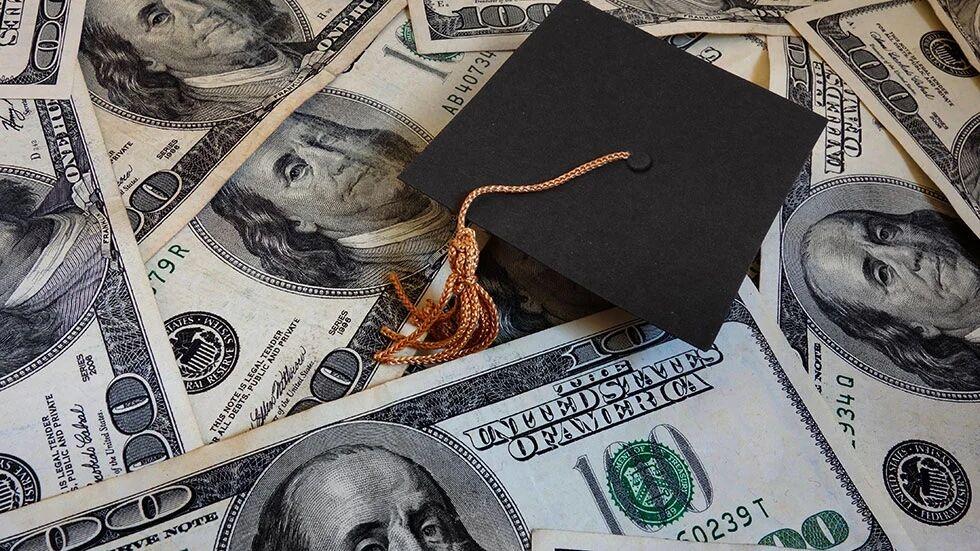 As life on campus begins to start back up and come back to life, the main question now on everyone's mind is: Where is my refund? Well, they're on their way!
Rebecca Phillips, the director of Student Account and Cashiering at the University's Bursar Office, stated that "the Bursar's office will [begin processing] Fall refunds on the 26th of August." For a student, their next questions may be: When will it be processed? or When will I receive my money? Don't worry, it's coming, and here's how to ensure that all your information is correct and your money reaches you as soon as possible.
How to update your personal info
First, update all your personal information on PAWS, your closest buddy throughout the entire refund process.
For instance, you might need to update your address if you no longer live on campus, your phone number if it has changed, or your card information if it has changed and you want your money transferred to the new account instead. If you don't know how to update all your personal details, check out the graph below:

Two ways to check if you'll be getting a refund
A negative balance indicates the amount of a refund due to you once your anticipated credit disburses.
This is how to check:

Refund stages
The process of getting refunds happens in stages. Therefore, you may get your refund before your friend or classmates gets theirs, or vice versa. Here are the stages below: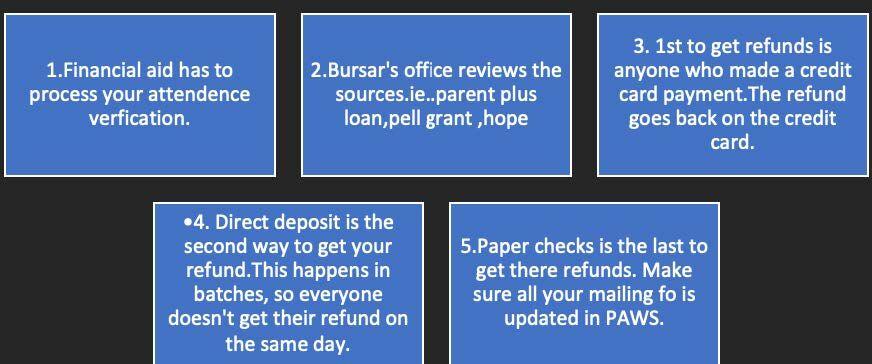 How to set up your payment profile on PAWS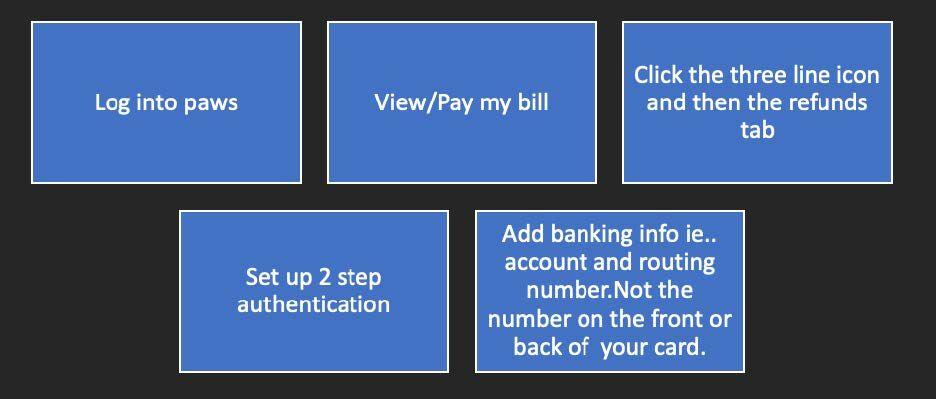 For your refund to hit your account, the aid that you are getting back must be dispersed. For this to happen, the Bursar's Office has to review your sources of aid. Before this step, the Financial Aid office has to verify your attendance verification. The refund process isn't quick, but your refund money will be worth that wait.
For a more in-depth explanation or other questions and concerns, this page may help: Refund Frequently Asked Questions