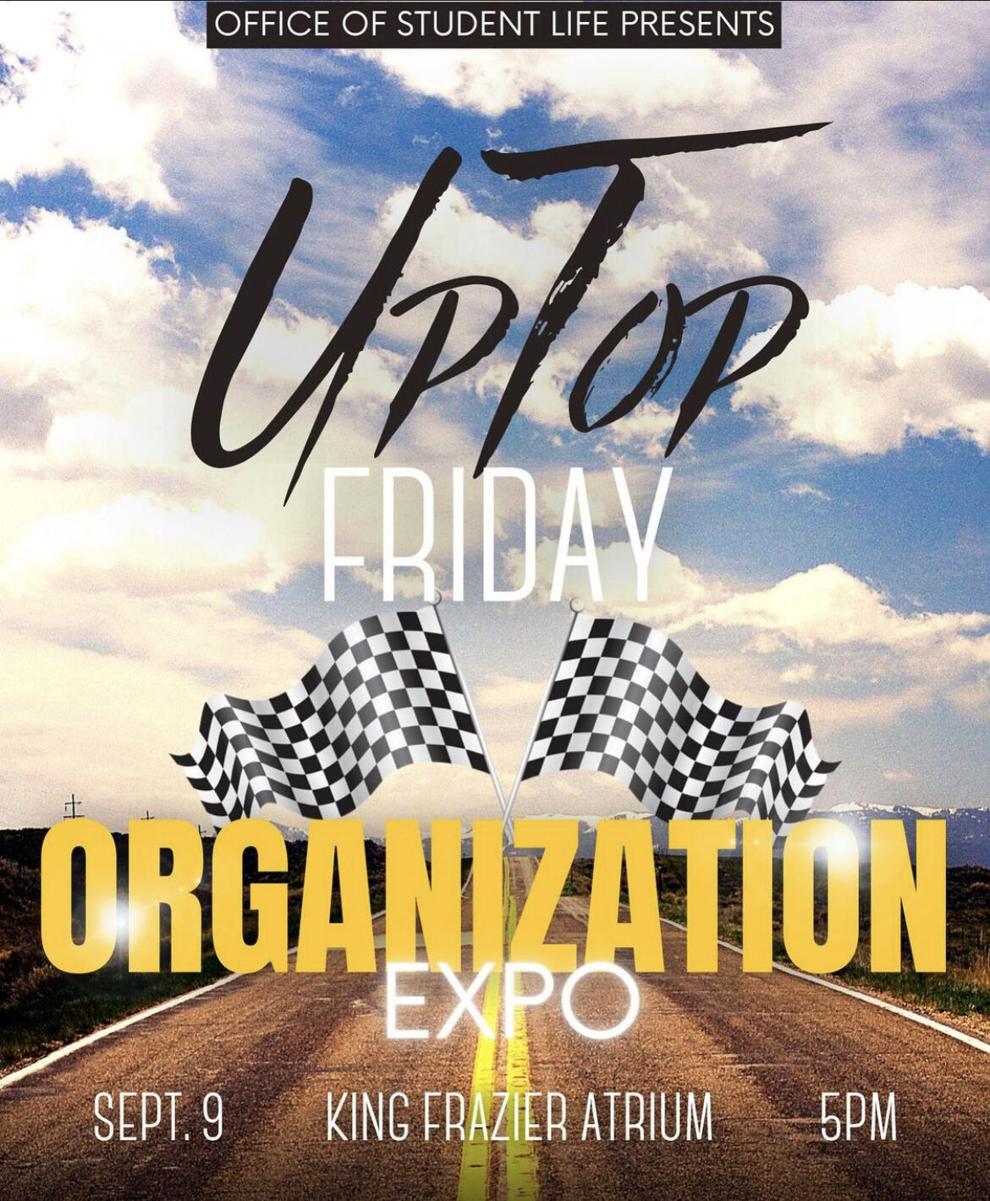 Campus Activities Board hosted the 1st Up-Top Friday of the month on Sept. 9, 2022, in the King Frazier Atrium. Up-Top Friday is a traditional party held either in Alexis Circle or King Frazier on Fridays, but there is not always an organization fair which is what made this one different.
The purpose of this event was to give students a chance to learn more about the organizations available to them on campus while enjoying the music with their peers. They got the opportunity to see the different organizations perform during the student organization showcase, CAB Bash, that was held the day before. This was now their time to connect with the organizations that caught their attention and be introduced to new ones that were not featured in the showcase.
It was storming, but despite the gloomy weather, there were still over 40 organizations and many students in attendance. Different organizations arrived and began to set up their tables throughout the hallway as early as 4 p.m. The hallway was filled with different community service, leadership, performing arts, and Greek organizations. They all had boards that displayed what their mission was and what they had done as an organization. Many were even generous enough to hand out treats. The National Council of Negro Women handed out free popsicles to all students that came across their table.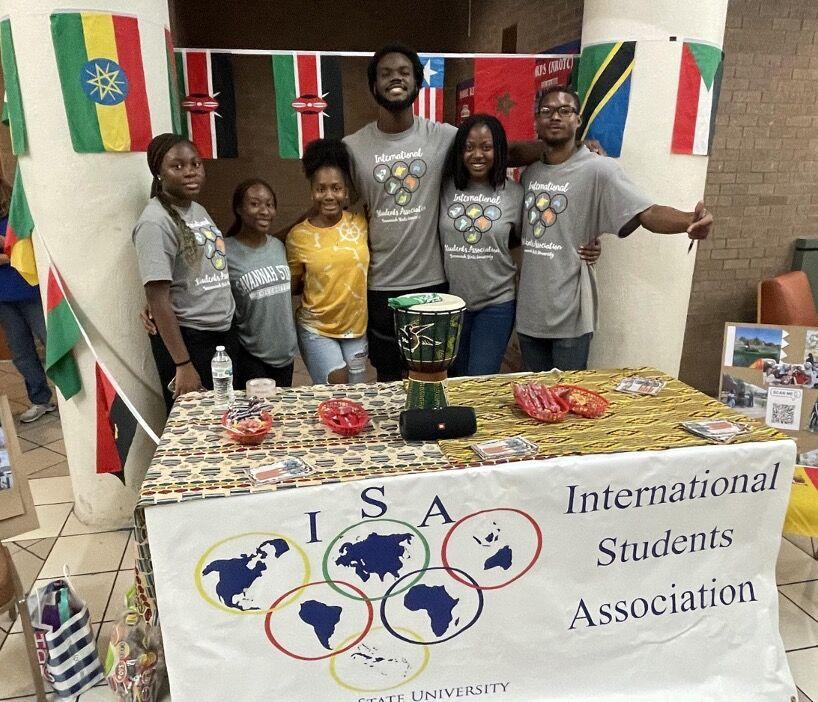 There was no DJ, but CAB placed speakers throughout the hallway and played music that the students loved. They played classic songs like "Drip for My Walk" and "Trending Topic" to get everyone gathered around for some line dancing. Modeling troupes such as Lethal Allure Nation, Savage, Inc., and Timeless impressed the crowd with their different walking styles. A few of the Greeks strolled, of course, and Student Orientation Leaders led students into a different chant every few minutes.
The President of the organization "The Orange Project", Kamiya Clayton, said, "The organization fair is a big recruitment opportunity for all organizations on campus."
The fair gave students the platform that they needed to bring more students on their team.
Sophomore, Kennedy Kendall, said, "I would love to join ECHOS, they caught my attention with their logo." This was the ultimate goal for many of the organizations, especially ECHOS, Inc.
Ajoy Smith from ECHOS said the event was important because "there are a lot of people who don't know who we are, especially freshmen who have not gotten the chance to find us through social media, so it is important for them to come out and learn about our small organization and how we uplift women."
Overall, Arianna Thornton gave the event a 5-star rating. A great number of students came out, and organizations were able to gain potential members. The turnout was so good that students said they believe Up-Top Fridays should be held more throughout the semester. Madisyn Hagan, a junior said, "I had so much fun, we should definitely do this more often!"
Tigers have previously waited weeks for Up-Top Fridays, but according to the President of CAB Arianna Thornton, we should expect the next one as early as Friday, Sept. 23. The destination will be announced soon.