The International Education Center introduces the "Study Abroad Program," which fosters cross-cultural and community-building relationships between international students.
This program allows students to establish lifelong friendships and a professional network in many countries.
Joline Keevy, Assistant Director of the International Education Center, says, "The program includes countries such as Ghana, Aruba, Costa Rica, Peru, Barbados, and Japan. Students and instructors from different backgrounds, universities, and countries will participate in the program and meet people from other countries."
The deadline to enroll in this program is March 31 each year.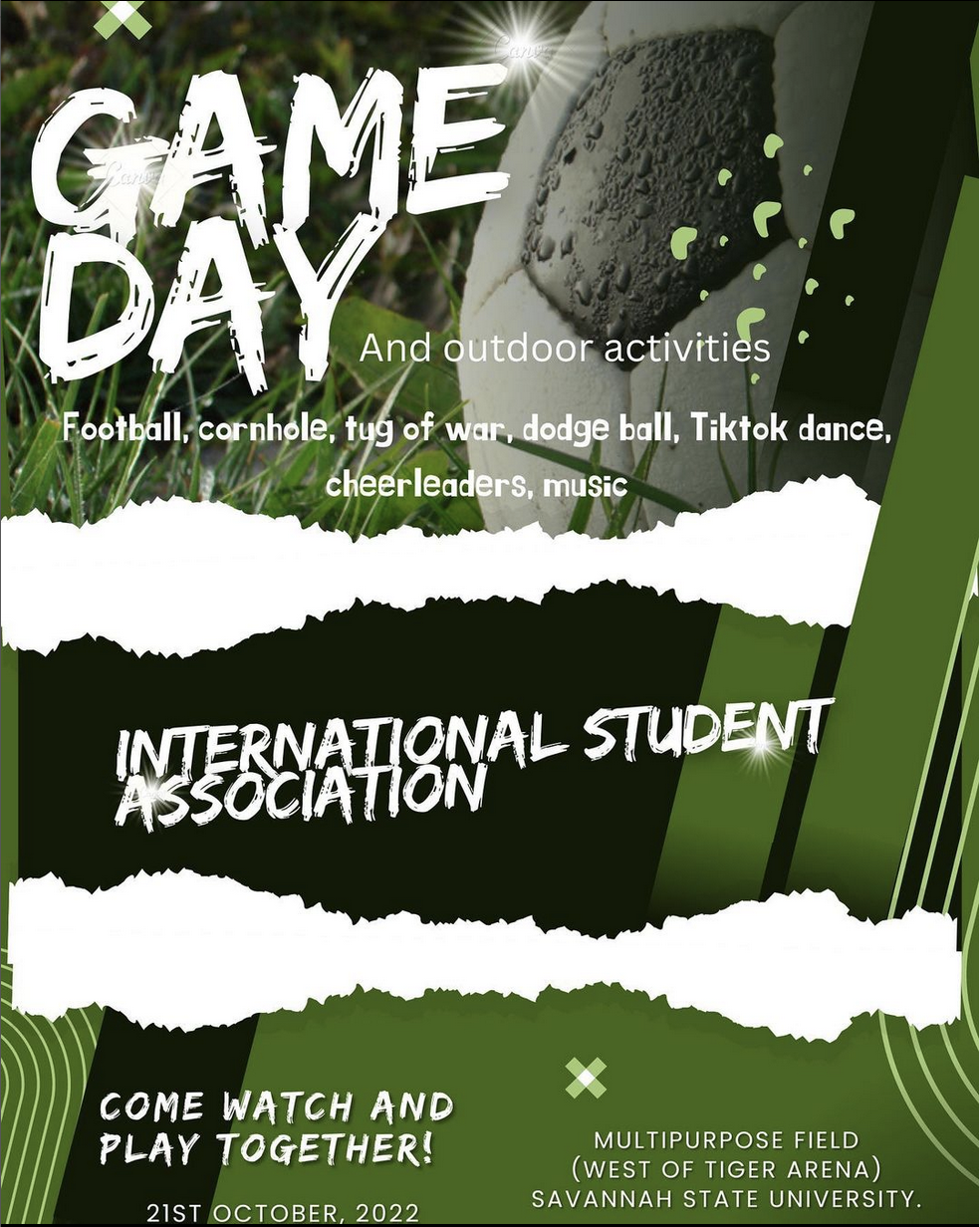 The International Education Center is also having a Game Day event Friday Oct. 21 at 5 p.m. on the Savannah State University soccer field. At the event, students will participate in various games and activities such as soccer, cornhole, cheerleading and making Tik Tok videos.
For more information, questions or concerns, contact Joline Keevy at keevyj@savannahstate.edu.