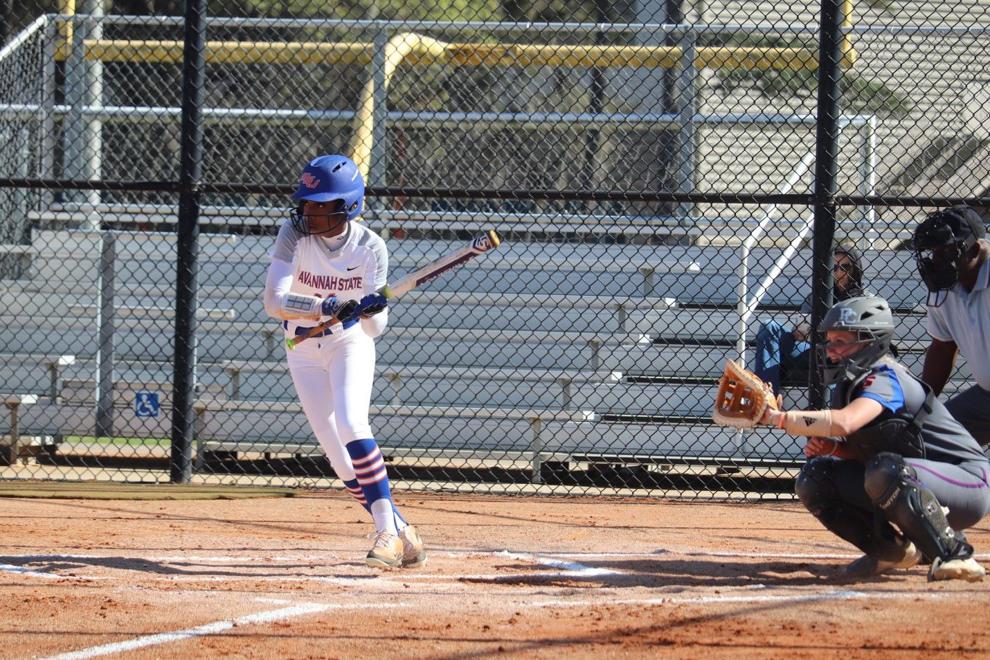 The lady Tigers have kicked off a successful season on behalf of the University. Pictured above batting is #11, Destiny Beckham, a Freshman outfielder from Stone Mountain, Georgia.
In a recent double header against the College of Charleston the Lady Tigers were in the end victorious with a 6-3 win after a defeat the first go around. Third Basemen, Cortni Jones set the tone for the game in by hitting two-run home runs right over the left field gate. As one, the Lady Tigers had a total of seven hits and four runners were left on the bases.
On April 7th the Lady Tigers made a national television appearance at Florida A&M when they played the Lady Rattlers but were defeated. Before the defeat, the Lady Tigers had a 6-22 overall record and a 1-7 record in the Mid-Eastern Athletic Conference with Stacie Smith at the top of SSU's offense with a .451 batting average. Smith's statistics all around are impressive with twenty total scores, thirty-seven hits,10 RBI, two home runs and a double as well as the most stolen bases within the team. Michelle Peyton leads with the most RBI's with a total of fourteen and ties with Cortni Jones for a total of 6 home runs between the two.
Between Senior Faith Dickerson and Sophomore Tanisha Williams the two have won a total of six games on the mound, three apiece. Dickerson leads with thirty-six batters she's struck out and Williams close behind with twenty-three. The Lady Tigers were very successful in their first home game against Maryland Eastern Shore and started off with a 4-3 win in the opening game and a 4-1 victory in the second one to add a run in during the fourth but had no success scoring the rest of the game.